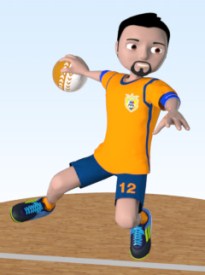 Get free credits!

Invite new managers to the game and get up to 12 credits for one referral!
Notepad
This feature is part of the PRO pack!


Next match
A-L-I-E-N
Relegation group match
07.05.2021 19:00:00

Expert's estimate
Price in credits: 10

Regeneration facility
---
Matches are tiring for players, so they are unable to train efficiently afterwards. By building the regeneration facility you can avoid this problem. You can hire a staff member - physiotherapist to increase the influence of the regeneration facility. A good regeneration facility and its personnel also help increase the practice efficiency of players who are not playing, but to a lesser extent.
Do you want to build this facility?
| | |
| --- | --- |
| Type: | Regeneration facility |
| Level: | 4 |
| Price: | 750,000 |
| Daily expenses: | 2,350 |
| Construction duration: | 9 (Days) |