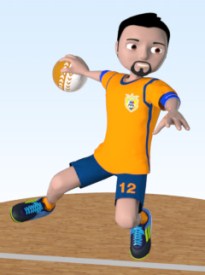 Get free credits!

Invite new managers to the game and get up to 12 credits for one referral!
Notepad
This feature is part of the PRO pack!


Next match
HK avantasia
League match
05.12.2023 19:00:00
The sporting director regularly sends players for trials in the main team. You can sign and thus hire players who are in a trial period. Bear in mind that if you do not sign these players, they will leave when the new group of players arrives. The stars indicate an estimate of the player's suitability for the given position. They are determined by the qualities of attributes which are important for that position. You will be able to see the estimated qualities of attributes only after he joins the team.
Players recommended by the sports academy
The sporting director has sent us new youngsters for trial!

Days remaining until the arrival of new players: 5
Training camp
Twice a season you can organize a training camp at the Sports academy. The players that you send into this camp will improve faster. The higher the level of the sports academy, the more players you can send to this camp and the faster they will improve. You can send players to the camp for a maximum of 7 days. Warning! Players in the training camp will not be able to play matches. If a random line-up is generated for the next match (for example if there are not enough healthy players), some players may return from the camp for one day to play the match. In this case they will not gain any training bonus.