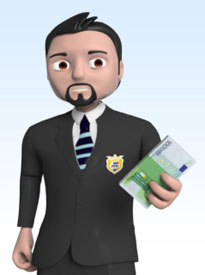 Official PPM page on Facebook

Give a Like to our Facebook page and get the latest news before everyone else.
Notepad
This feature is part of the PRO pack!


Next match
HK avantasia
League match
05.12.2023 19:00:00
Every season, you may pay out bonuses to a maximum of three under 25 players, who you consider core players important for the future of your club, in order to gain their loyalty. The season bonus equals 10 day salary of the player and for every such bonus, the player gives you a 5% discount on the signing bonus when he reaches free agency. This means that the maximum number of bonuses that a player can get throughout his career is 11 (from 15 to 25 years of age). This way you can get a discount of up to 55% on the signing bonus. These bonuses are not published.
| | | |
| --- | --- | --- |
| Season | Maximum number of bonuses | Bonuses awarded |
| 35 | 3 | 0 |