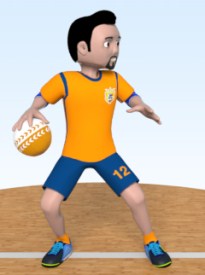 Get free credits!

Invite new managers to the game and get up to 12 credits for one referral!
Notepad
This feature is part of the PRO pack!


Next match
HK Slovan Bojnice†
League match
24.10.2021 19:00:00
You can challenge an opponent to a friendly match via his/her calendar. The days which you can use to challenge the team to a friendly match are marked with an icon of green handball players. This icon indicates, that neither you, nor your opponent have a match scheduled for this day, and you can play each other. It is important to note that you cannot send a challenge for the current day. If you want to cancel a friendly match, you must do so at least two days before the match.
Challenges received
no challenges received
Challenges sent
no challenges sent