Official PPM page on Facebook

Give a Like to our Facebook page and get the latest news before everyone else.
Notepad
This feature is part of the PRO pack!


Next match
Matufko
League match
26.01.2021 19:00:00
Today (10:49)
The national team manager elections have started
---
The elections of national team general managers have started today and they will last until Sunday. Managers who have reached manager experience of 11 are entitled to vote. The candidates can be found on the Elections page.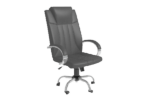 Today
Yesterday