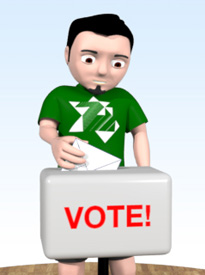 Official PPM page on Facebook

Give a Like to our Facebook page and get the latest news before everyone else.
Notepad
This feature is part of the PRO pack!


Next match
HK Slovan Bojnice†
League match
24.10.2021 19:00:00
Season: - Country: - Round:
This is where you can sign up for candidacy for the position of general manager of any national team. You can also vote here for general managers of the national teams in your own country. To be a candidate you need to have manager experience of at least 51. There are two rounds of elections. 10 managers with the highest number of preferential votes advance to the second round of the elections.
Candidates for the position of general manager of the senior national team
pedro francesco - SATANIC BOMBERS - II.2
Preferential votes: 0

Vážim si vašu dôveru a rád by som pri senioroch pokračoval aj v budúcej sezóne, aby som pokračoval v postupnom prebudovávaní tímu,

v snahe obstáť v silnej konkurencii na MS,

za každý hlas ďakujem.

...

Read the presentation
---