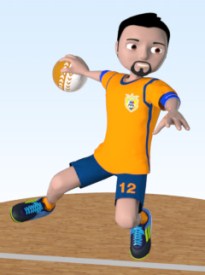 Get free credits!

Invite new managers to the game and get up to 12 credits for one referral!
Notepad
This feature is part of the PRO pack!


Next match
A-L-I-E-N
Relegation group match
07.05.2021 19:00:00

Expert's estimate
Price in credits: 10

Human resources and economic department
---
Easier negotiations with the sponsors, more efficient souvenir sale, employment of better staff members or faster scouting of your own players as well as the players of your opponents is facilitated by this department. You can hire a staff member - manager to increase the influence of the human resources and economic department.
Do you want to build this facility?
| | |
| --- | --- |
| Type: | Human resources and economic department |
| Level: | 4 |
| Price: | 1,000,000 |
| Daily expenses: | 3,133 |
| Construction duration: | 9 (Days) |