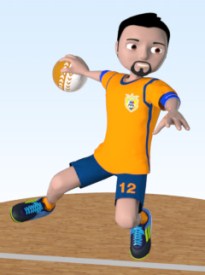 Get free credits!

Invite new managers to the game and get up to 12 credits for one referral!
Notepad
This feature is part of the PRO pack!


Next match
AZ City Handball
Relegation group match
09.05.2021 19:00:00
Medical center
---
Injuries are a disaster for any team. To decrease the probability of injuries and to speed up the recovery of players after injuries you can build a medical center. You can hire a staff member - physician to increase the influence of the medical center.
Do you want to build this facility?
| | |
| --- | --- |
| Type: | Medical center |
| Level: | 4 |
| Price: | 500,000 |
| Daily expenses: | 1,567 |
| Construction duration: | 9 (Days) |