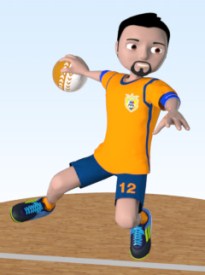 Get free credits!

Invite new managers to the game and get up to 12 credits for one referral!
Notepad
This feature is part of the PRO pack!


Next match
AZ City Handball
Relegation group match
09.05.2021 19:00:00
Sports academy
---
The level of your sports academy determines how your club brings up juniors. The higher the level, the more juniors will be coming out and the better prepared they will be. Your senior players also go to the sports academy for camps where they improve their skills faster. You can hire a staff member - sporting director to increase the influence of the sports academy.
Do you want to demolish this facility?
| | |
| --- | --- |
| Type: | Sports academy |
| Downgrade to level: | 2 |
| Profit from the sale of materials: | 225,000 |