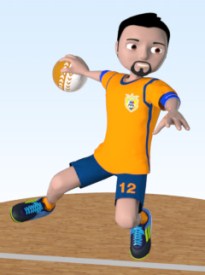 Get free credits!

Invite new managers to the game and get up to 12 credits for one referral!
Notepad
This feature is part of the PRO pack!


Next match
HK 1991 MEXIKO BAR
League match
05.03.2021 19:00:00
Every week managers of three most successful teams win credits and an award. You can get points for this leaderboard by finishing in the top three of the daily leaderboard. Weekly leaderboard is closed every Monday at 8.00 CET.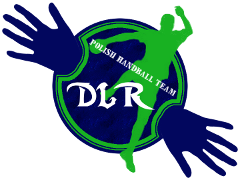 Dwie Lewe Rence
100 credits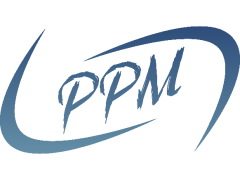 BG BHC
50 credits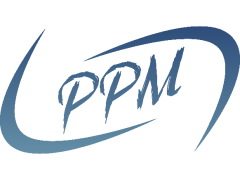 Proudhon's Chil
30 credits
| | | | | |
| --- | --- | --- | --- | --- |
| Pos | Team | Manager | Points | Prizes in credits |
| 1 | Dwie Lewe Rence | Bodziowlodek | 13935 | 100 |
| 2 | BG BHC | tocheto | 12166 | 50 |
| 3 | Proudhon's Children | Zabriskir | 11661 | 30 |
| 4 | South Park Cows | Caramella | 11357 | |
| 5 | U.S.DANIELA75 | mauro6263 | 11056 | |
| 6 | Balonmano huelva | israelalbarran | 11030 | |
| 7 | HK Skaly Tlumačov | Karel Pokorný | 10972 | |
| 8 | HK '79 Tvrdošín | Klero | 10942 | |
| 9 | HC LZ Lučenec | Gabriel12443 | 10586 | |
| 10 | HBC Crazy M Střezov | mirecek99 | 10536 | |
| 11 | RoyaL HunterS HBC-1971 | RoyalHunters | 10276 | |
| 12 | Juventus de Montpellier | mhscjuve | 9214 | |
| 13 | HBC Havlíčkův Brod | pavka1 | 8330 | |
| 14 | HC Loko Plísňák | CheGuevaraUtd | 8274 | |
| 15 | HC JUKE | aa1234 | 8067 | |
| 16 | Villa Dálmine | pignin | 8057 | |
| 17 | MŠK Pov. Bystrica-22 | papagay26 | 8036 | |
| 18 | medvědi | čertici | 8003 | |
| 19 | JZD Dobrá Voda | Listr | 7641 | |
| 20 | Homesquad Mühltroff | horb03 | 7559 | |
| 21 | HK Agresiv | Floda | 7513 | |
| 22 | Notomys Fuscus | odik | 7365 | |
| 23 | Taraka | Jan Pr | 7331 | |
| 24 | Zalanteam | zalandomokos1 | 7204 | |
| 25 | TN Yees | duklalukino | 7118 | |
| 26 | JD DoLůůů Třebíč | kurtycz | 7109 | |
| 27 | RK AllStars | dellcom | 7087 | |
| 28 | Tomis Constanta | Balbob | 7083 | |
| 29 | Isokäsi 53 | anxzy | 7078 | |
| 30 | HC Bayern München | David5 | 7064 | |
| 31 | Ireland | schumacher999 | 6839 | |
| 32 | Valladolid | luis 15 | 6820 | |
| 33 | Bobby Klub | Bobby75 | 6709 | |
| 34 | Hammersong Pressburg | menakis | 6467 | |
| 35 | Dynamo Žilina | muzik | 6292 | |
| 36 | Boomeráng KC | Fist | 6239 | |
| 37 | Sárkánykéz | Tamas1016 | 6170 | |
| 38 | HBC Resist | resist | 5996 | |
| 39 | Red Admirals | jarmo67 | 5971 | |
| 40 | GU Bratislava | GUCI4 | 5936 | |
| 41 | HC Zittau | Ingius | 5880 | |
| 42 | VELTRUSY | havranmario | 5872 | |
| 43 | slobs | schurik3012 | 5775 | |
| 44 | F.K SOFIA | malkiq1979 | 5524 | |
| 45 | ORK SEPI | Jovica Stojanov 2 | 5038 | |
| 46 | HK Družba Trnava | alfa147sk | 5020 | |
| 47 | Poruba 2017 | Herekto | 4887 | |
| 48 | RK Dugi Rat | bralej | 4869 | |
| 49 | AC Dino Petrov | petou | 4849 | |
| 50 | Big Orange Monkeys | PAJBOS73 | 4834 | |
| 51 | Lugones ba | fabiansecades1986 | 4831 | |
| 52 | AC Fussen | benkon | 4803 | |
| 53 | Essie Hollis | nashi55 | 4694 | |
| 54 | HC Bloud | Filip Rychlý | 4639 | |
| 55 | FCST23 | jojko79 | 4584 | |
| 56 | Cadillac Handball | 9sanka18 | 4463 | |
| 57 | SKY Pirats | MaTilyoN | 4383 | |
| 58 | Arctic Warriors | lukhasb83 | 3840 | |
| 59 | MHK POndelok Prešov | richi1222 | 3751 | |
| 60 | BNKSE | szagi79 | 3698 | |
| 61 | GKS hanysy Tychy | tyskihanys13 | 3671 | |
| 62 | Tótkomlósi KSE | Gabor89 | 3588 | |
| 63 | Echo Sport FC | dmilan4225 | 3572 | |
| 64 | PSG STARS | Adriansim | 3559 | |
| 65 | HB Kokiv Saint Petersburg | kokiv | 3513 | |
| 66 | cerveny kostelec | slavek7 | 3492 | |
| 67 | Strasbourg | owess | 3429 | |
| 68 | znicz-pruszkow | montblack | 3390 | |
| 69 | HK ATLAS | Elemag | 3384 | |
| 70 | Brest Bretagne Handball | bianchi74 | 3380 | |
| 71 | MalPol Robaczyn | Krystian Drost | 3330 | |
| 72 | HC Louže | Farinek | 3328 | |
| 73 | VIVE Narew Łomża | Marcin Mar | 3301 | |
| 74 | SC Ujezd | mitrysek | 3278 | |
| 75 | RK Vardar Skopje | Borcenel | 3253 | |
| 76 | pivní broučci | tomikuss | 3161 | |
| 77 | LFC Prešov Red Angels | Maci99 | 2893 | |
| 78 | teamnyc | mehtaboy | 2695 | |
| 79 | HC GS Wetzikon-Kempten | Longhornbilly | 2680 | |
| 80 | TEAM ÖSTERREICH | sunlitoak | 2584 | |
| 81 | Devils team | Gabčo22 | 2574 | |
| 82 | MHc Martin | manchester56 | 2525 | |
| 83 | The Jack s HC | Andryuk Kostya | 2509 | |
| 84 | PGC RBR | demonais | 2493 | |
| 85 | HK Poruba 020 | Bury23 | 2475 | |
| 86 | Azeri Stars | ralfe | 2465 | |
| 87 | SG Rote Erde | Wallhalla | 2423 | |
| 88 | HC Playa de Almazora | dragosv | 2418 | |
| 89 | HC CHRISTIAN | Juraj17 | 2404 | |
| 90 | Bažanti | Hadimarie2 | 2379 | |
| 91 | Ragacs KC | Zsoltikh | 2357 | |
| 92 | Bohemians Tymákov | L de Funes | 2339 | |
| 93 | Grêmio Nordeste Handebol | franciscobrasal | 2338 | |
| 94 | HV Amsterdam | nourkat | 2333 | |
| 95 | eeeeee | batumba | 2241 | |
| 96 | Hc KrN 04 | Mentalek28 | 2219 | |
| 97 | Konnan Koukut | Mölkky50 | 2211 | |
| 98 | HBC Rohozec | komar70 | 2209 | |
| 99 | HBC Znojvice Rangers | Wench | 2199 | |
| 100 | pinokio FC | fzr750 | 2168 | |